What Does Mia Wallace Look Like?
Well, she has bangs.
And that's all Apollo 11 moonwalker Buzz Aldrin and actor John Travolta have to go on when a woman at the ShareSpace Foundation's July 18 gala and charity auction ask the two to give her a haircut like Uma Thurman's character Mia Wallace from the 1994 Quentin Tarantino film Pulp Fiction.
The woman, Mary Matulka, initially earned her way on stage with a winning $4,000 bid for the chance to reprise Travolta and Thurman's famous Pulp Fiction dance scene.

It's while cutting a rug with Travolta and Aldrin that Matulka offers another $1,000 to have the two cut her hair. The auction's MC — actor and NASA fanboy Seth Green — appeals to the Kennedy Space Center Visitors Complex audience for a pair of scissors.
After some commotion, the scissors appear.
Travolta and Aldrin take turns making the cuts.
After finishing the job, the music resumes and the audience gets up to dance along.
Nobody wanted to be a square.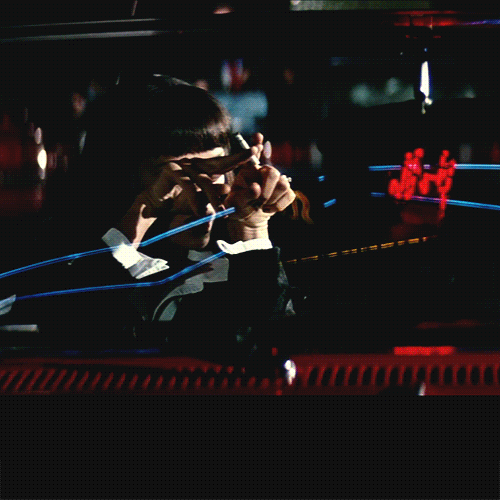 [spacenews-ad]